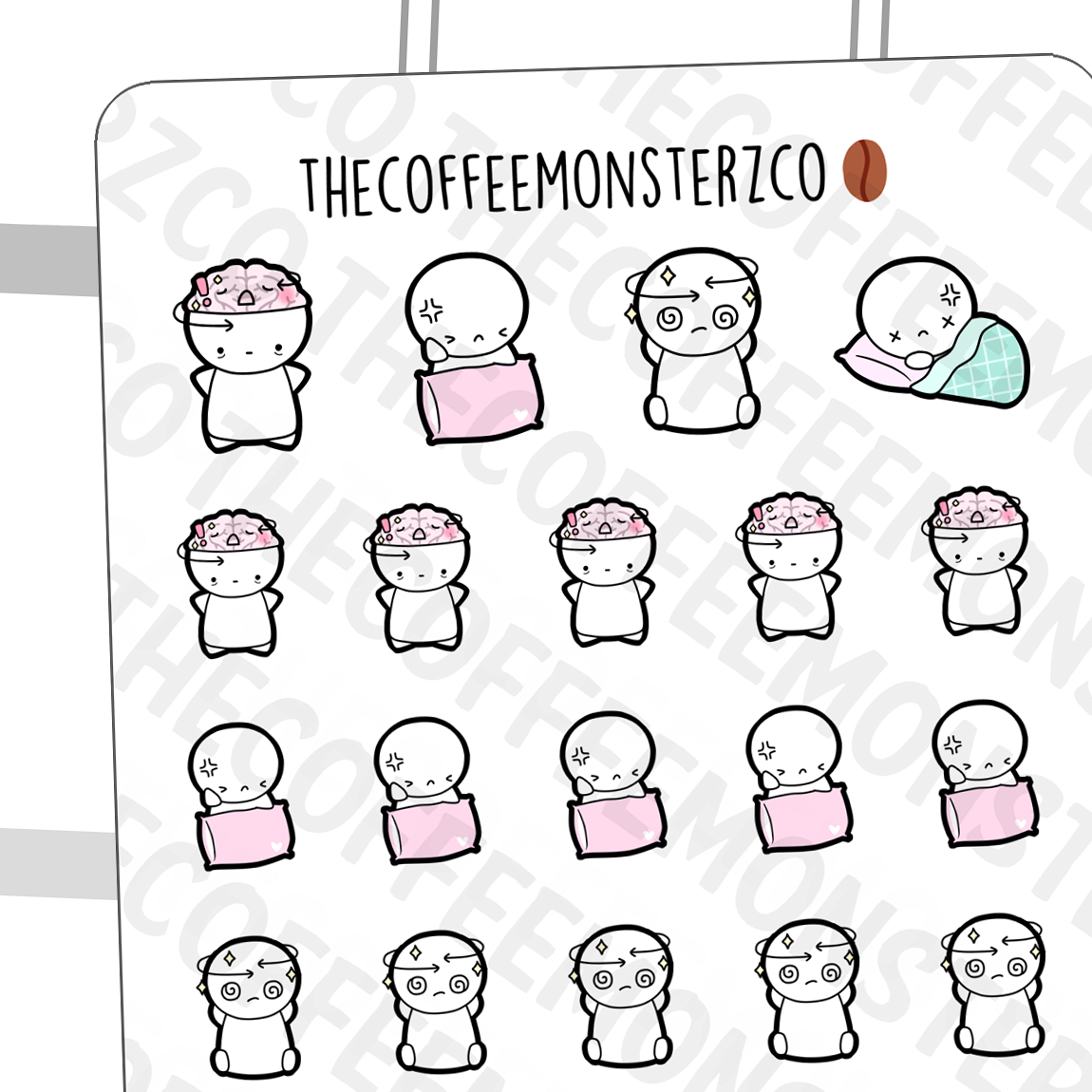 These poor emotis aren't feeling so well :( Great for marking the odd-headaches or ongoing migraines.
Copyright © TheCoffeeMonsterzCO 2021
Our standard stickers use matte non-removable sticker paper. Each sheet is kiss-cut for you to use right away! We do sometimes dabble in other fun materials like washi sticker paper, weatherproof vinyls, and more. This will be stated in the description.
Any props shown in the listing photo are not included as part of the purchase. Your product will not be watermarked.
We offer both lettermail and tracked package shipping at checkout. We also have a shipping estimate function on our cart page to get a more accurate price quote!
Our processing times are always listed on the announcement bar at the top of the website to reflect the most accurate estimate.*
Orders are packaged with a free sticker sampler and journaling card, shipped from Canada.
*Preorders are an exception. Please refer to the description of the preorder product for the estimated shipping time.
Perfect
The perfect way to describe when I'm getting headaches/confused at work or @ my boss
OBSESSED!!!!!
I suffer from chronic migraines & these make it easy to track when I have one.
Great depiction of migraines
I have chronic migraines, so having emotis to show what is like is great. They make a bad day just a little better :)
A little less painful
I love these yo use in my migraine tracker. I have chronic migraines, so I track them to share with my neurologist & it makes the bad day just a little happier when I see these adorable emotis dizzy or laying in bed too. ❤
stationery
for all planners
We offer a selection of stickers and planner supplies that can be used to jazz-up any planner. If you need suggestions for getting started, here are our top 10 favourites!
read more